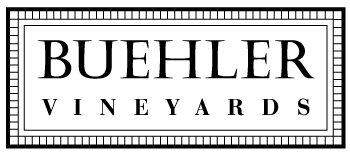 Tired of waiting in line at the store for your favorite bottle of Buehler? 

Tired of going all the way to your local wine shop only to find that they're sold out of Buehler after the latest rave review in the wine press? 

We've got the perfect solution for you...

This club is for the well-rounded wine lover who savors all the varietals that life has to offer. All you have to do is join, and we'll handle the work from there. Four times per year, we'll speed two to four bottles of delicious Buehler juice straight to your home or office. Just thank the driver and enjoy your favorites, from our Russian River Chardonnay to our Estate Cabernet Sauvignon.

As a member of the Buehler by the Bottle Club, you'll be entitled to a whopping 20% total discount on all additional wine orders made from our website or at the winery, so you're sure to get the best possible wines at the best possible prices. Plus, members are invited to visit our appointment-only VIP tasting room whenever they come to Napa Valley.